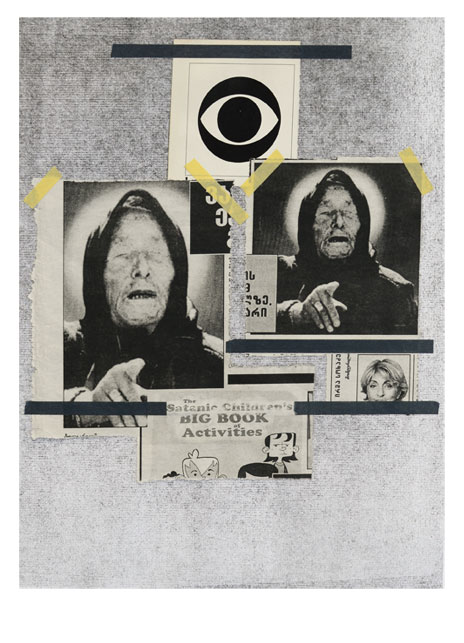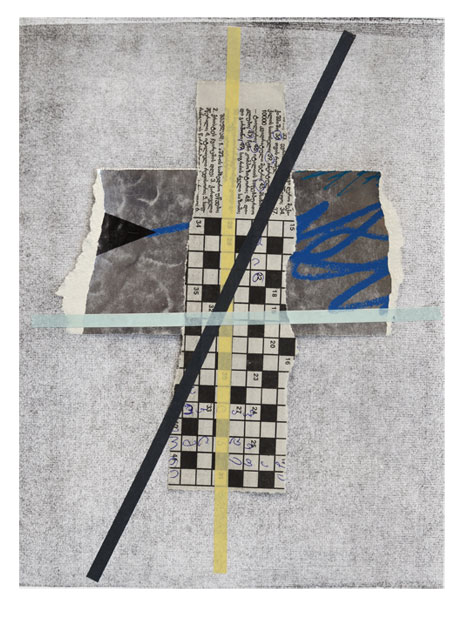 Alina Bliumis,

The 80's and Now, Georgia

, 2016, Series of 43 collages, Etching,

magazine, newspaper, masking tape

on paper, 9 x 12 inches each, Unique.
THE 80's AND NOW, GEORGIA
The 80's and Now, Georgia is a series of 43 collages from an issue of Amerika magazine, published in 1983, and the Georgian newspaper, Asaval Dasavali, 2016.
Amerika was a Russian-language magazine published by the United States Department of State during the Cold War for distribution throughout the Soviet Union. It was intended to inform Soviet citizens about American life and has been described as "polite propaganda".
Asaval Dasavali newspaper is the second largest newspaper in Georgia today, known for its pro-Russian and anti-gay content and as the most aggressive denouncer of all things Western.
The series comments on future memory, the visual language of media, recent history, and the socio-political climate of present-day Georgia.
The 80's and Now, Georgia series was created at ArtVillaGarikula, Georgia and exhibited during Fest I Nova 2016, at American Pavilion, ArtVIlaGarikula, Georgia. *The project has been made possible by ArtVillaGarikula and Foundation for Contemporary Arts Emergency Grant.